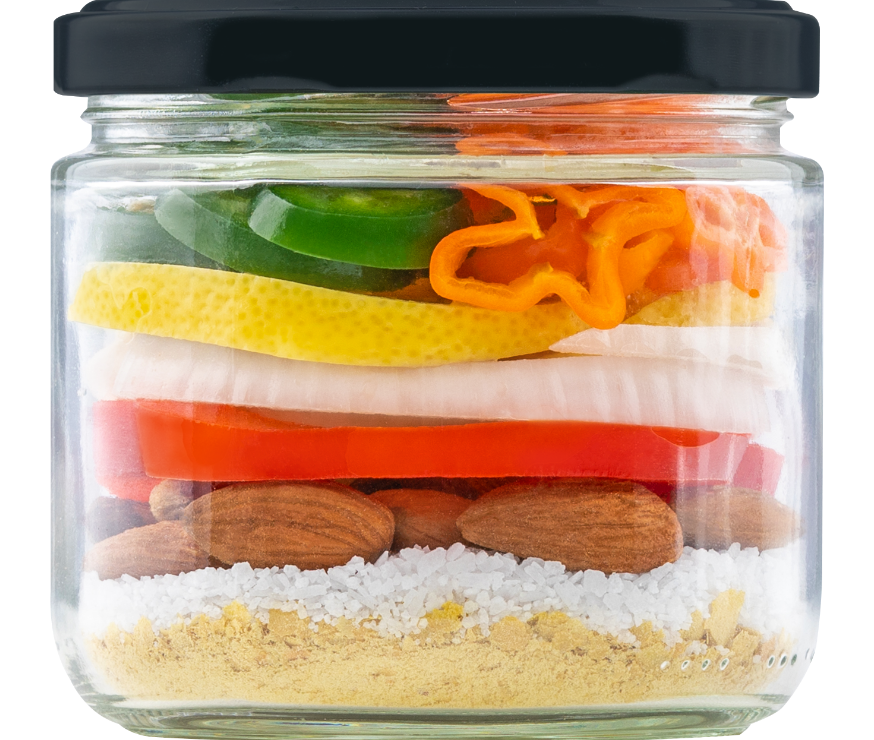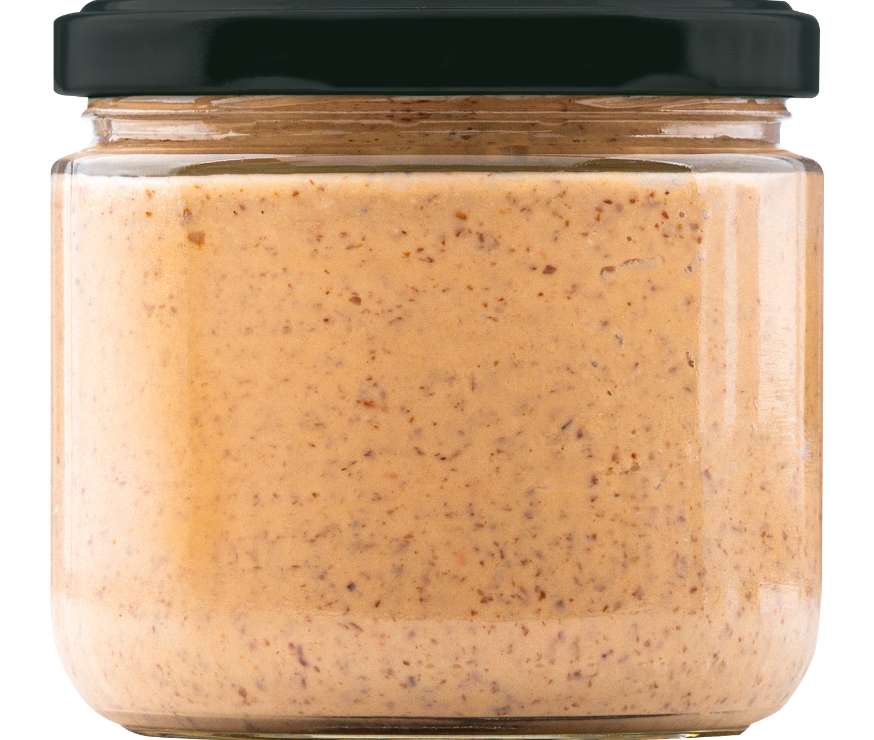 CLEAN INGREDIENTS
Wouldn't it be fabulous if a better-for-you food also tasted great? We are thrilled to share Notcho Nocheez™ with you—a shockingly delicious plant-based cheese dip that boasts clean & simple ingredients that you can feel good about.

How can a dairy-free cheese alternative dip achieve such an incredible flavor? Our unique blend of almonds, nutritional yeast, peppers, and spices creates a satisfying, delicious cheese dip alternative that you'll go nuts for!
Almonds

Ground almonds make a perfect base for Notcho Nocheez™. Containing less saturated fat than cashews, almonds may be considered a "heart healthy" food. They are packed with vitamin E, magnesium, and potassium. Almonds also contain the mineral selenium which plays a role in metabolism. Did you know that one ounce of almonds has as much calcium as ¼ cup of milk?

Red Bell Peppers

Red bell peppers are an excellent source of vitamin C and contain vitamin A and fiber. Bell peppers also have antioxidant properties. Not only do we love the health benefits of red bell peppers, but we also like the "homestyle" consistency they add to Notcho Nocheez™.

Organic Nutritional Yeast

Nutritional yeast gives Notcho Nocheez™ its cheesy flavor without dairy and is packed with nutritional benefits! It is a great source of protein, B vitamins and trace minerals. Nutritional yeast is a "complete protein" in that it contains all nine essential amino acids that humans must get from food.

Organic Lemon Juice

Everyone knows that lemons are chock full of Vitamin C, a primary antioxidant, which may help in keeping your immune system running in tip-top shape!

Jalapeño Peppers

Jalapeños get their heat from a compound called capsaicin which may aid in boosting metabolism. Jalapeños are also a great source of fiber!

Habanero Peppers

Similar to jalapeños, Habaneros contain capsaicin. Eating spicy peppers increases thermogenesis in your body, which can help improve metabolism.

Onion Powder

Onion powder doesn't just add flavor to Notcho Nocheez™, it also contains dietary fiber, minerals like manganese, calcium, iron; and vitamins B & C, along with an abundance of antioxidants.

Sea Salt

Sea salt is produced by evaporating salt water and contains more trace minerals than general table salt.

GDL (Glucono Delta-Lactone) A Plant-Based Acidifier

While GDL doesn't contain any nutritional benefit, it's added to Notcho Nocheez™ as an acidifier—allowing it to be shelf-stable without altering the flavor.
3 DELICIOUS DIPS IN 1 PACKAGE
Try all 3 flavors of Notcho Nocheez™ and change your perception of a dairy-free cheese dip!
SHOP NOW